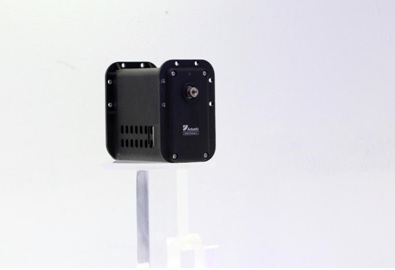 ZHAOWEI Showcases the Latest Products at Motor China 2021
ZHAOWEI Showcases the Latest Products at Motor China 2021
On June 27 2021, The 21st China (International) Motor Expo And Forum 2021 kicked off at Shanghai New International Expo Center. At the exhibition, ZHAOWEI showcases the latest products used in the automotive, smart home, communication, and intelligent robot field.
Smart Home Drive Modules Connect Internet of Things
The smart home drive modules are one of the highlights of ZHAOWEI's exhibited products. Nowadays, the Internet of Things is common in our life, people can control remotely the household appliances on smartphones. Among them, the robot vacuum is one of the representative smart home appliances products. The drive module for robot vacuum consists of a set of planetary gearbox, which can be matched with DC brushed motor, DC brushless motor, stepper motor, and coreless motor as the drive motor. With the advantage of low noise and high torque, the drive system made by ZHAOWEI can ensure the flexible rotation of the wheel and intelligent obstacle avoidance.
Automotive Drive Modules Ensure Safety Driving
As people pay more and more attention to environmental protection, the electric vehicle has become a future trend. As a result, the demand for electric vehicle charging stations and charging guns has expanded. Therefore, the drive module for the charging pile locking system emerges as the times require. It adopts a reduction gearbox and leads screw to keel the charging plug buckled the socket when charging pile moving forward, achieving anti-drop locking function, which ensures safe charging.
Communication Drive Modules Make Life Easier
In the exhibition, in addition to the well-known TV camera lifting drive module and camera Pan/Tilt/Zoom(PTX) drive module, ZHAOWEI displays the glasses focus adjustment drive module, which is considered to be a rather high-tech product. The autofocus glasses can automatically adjust the focal length of the lenses according to the needs of the user, allowing the wearer to have a clear vision, just like an autofocus camera. The ZHAOWEI's s glasses focus adjustment drive module is driven by a micro linear actuator motor, which is a new type of linear actuator consisting of motor, actuator, and control device. It can be used for myopic eyes, presbyopic glasses, and VR eyeglasses, adapted to a variety of application scenarios, allowing different people to feel the power of technology.
Intelligent Robot Drive Modules Achieve Future Technology
In recent years, humanoid robots are gradually used in the market. Among them, the rotation of the robot's joints is one of the technical keys to make sure the activity of intelligent robots, as important as joints to human beings. The drive system for robot joints is mostly a servomotor. ZHAOWEI focuses on the gear parameters optimization, and installs a clutch mechanism on the reducer, when the machine falls and the reducer is subjected to external impact, it can protect gears as well as ensure the flexible movement of joints.
This is only part of Motor China 2021. Welcome to our booth (Booth: Hall7, A230) and come to browse our drive systems and chat with our technical engineers!
Media Contact
Company Name: Shenzhen Zhaowei Machinery & Electronics Co. Ltd.
Contact Person: Zhaowei
Email: sales@zwgearbox.com
City: Shenzhen
Country: China
Website: https://www.zwgearbox.com/
There is no offer to sell, no solicitation of an offer to buy, and no recommendation of any security or any other product or service in this article. Moreover, nothing contained in this PR should be construed as a recommendation to buy, sell, or hold any investment or security, or to engage in any investment strategy or transaction. It is your responsibility to determine whether any investment, investment strategy, security, or related transaction is appropriate for you based on your investment objectives, financial circumstances, and risk tolerance. Consult your business advisor, attorney, or tax advisor regarding your specific business, legal, or tax situation.