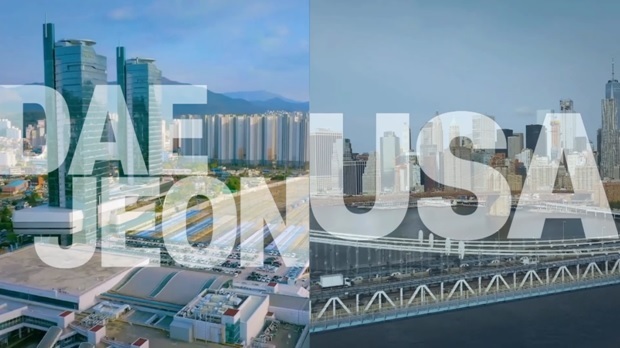 Korea Government Entities Come Together to Co-Host the 2021 Daejeon-USA Online Public Procurement Business Meeting
G-PASS Association set to support domestic procurement companies to enter the North American procurement market through the Daejeon-USA Online Public Procurement Business Meeting.
The Daejeon-USA Online Public Procurement Business Meeting is organized by the Business and Employment Agency of Daejeon and Korea G-PASS Association and these organizations look to support eight Daejeon-based SMEs in entering the U.S. procurement market. This move is in line with the goal to revitalize the economy by providing a marketplace for highly qualified SMEs to expand their reach beyond the Korean border.
The eight companies with the best technology selected for the meeting are Greenixx, Neoplus, Samjin Precision, Winners International, Uniplatek, Clean Bio, Twinny, and Potec. These businesses were selected after a thorough evaluation by the Korea G-PASS association.
Greenixx offers an eco-friendly coolant additive formulated to reduce fine dust by reducing 50% to 90% of the fine and ultrafine dust that occurs in automobiles. Neoplus is the manufacturer of STW240, a Seizure Tester and FBW140, an innovative Four-ball Wear Test System. Samjin Precision manufactures the versatile Trunnion Ball Valves and the Butterfly valves. Other names on the list are Winners International, a leading maker of reusable masks and medical masks, Uniplatek, manufacturers of Transparent Emi Shielding Film and Thermal – Break Film. There is also Clean Bio, known for making innovative air purification systems, Twinny, makers of payload autonomous mobile robot, and Potec, providers of digital refractor and Auto Ref / Keratometer.
The 2021 Daejeon-USA Online Public Procurement Business Meeting will be held in July and August, featuring face-to-face export consultations through online platforms. Interested entities and participants that meet the requirements are encouraged to contact organizers of the meeting event.
For more information about the business meeting, check out the event's YouTube or e-catalogue
Media Contact

Person: Chloe Lee
Email: chloe@ipr.co.kr/export@gpass.or.kr
Tel: + 82 2 551 7079
Company: G-PASS Association & Business and Employment Agency of Daejeon
Location: Secretariat of 2021 Daejeon-USA Online Public Procurement Business Meeting / IPR Forum
#305, 511 Youngdongdaero, Gangnam-gu, Seoul

There is no offer to sell, no solicitation of an offer to buy, and no recommendation of any security or any other product or service in this article. Moreover, nothing contained in this PR should be construed as a recommendation to buy, sell, or hold any investment or security, or to engage in any investment strategy or transaction. It is your responsibility to determine whether any investment, investment strategy, security, or related transaction is appropriate for you based on your investment objectives, financial circumstances, and risk tolerance. Consult your business advisor, attorney, or tax advisor regarding your specific business, legal, or tax situation.